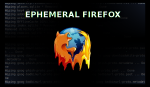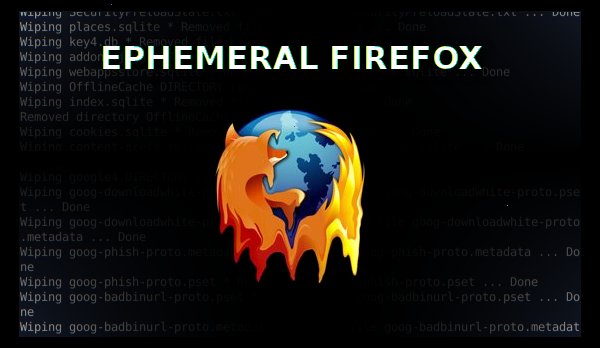 This post will describe how to create an Ephemeral Firefox session. The ultimate goal of an Ephemeral Firefox session is to unlink your browsing sessions day-to-day and reduce tracking via fingerprinting.
This technique can also be used to compartmentalize your internet activity by using the Ephemeral Firefox session as a Site Specific Browser. This can be especially useful for websites that are infamous for tracking users across the internet and selling the data they collect. For example, you can blacklist all facebook domains in your main browser and only use Ephemeral Firefox sessions that have been whitelisted exclusively for facebook domains–effectively compartmentalizing your facebook activity from the rest of your internet activity.
Another great use-case for an Ephemeral Firefox is for public access computers such as those at libraries, hotels, and printing shops.

. . . → Read More: Ephemeral Firefox in Ubuntu (1/3)